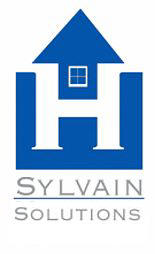 Sylvain Solutions is a full-service media and public relations consulting entity practicing in the areas in governmental relations, community outreach, alternative media, political consulting, corporate communications, faith-based groups, and arts and cultural events.

We implement creative and customized public relations campaigns which are designed to impact your specific business goals. We have a history which is unmatched and unparalleled; while diverse in our experience we specialize in the following areas:

| | |
| --- | --- |
| - | Internet Marketing |
| - | Media Relations / Press Kits |
| - | Political Campaign / Public Policy |
| - | Entertainment Promotion & Special Events Production |
| - | Community & Neighborhood Development |
| - | Earned/Free Media Placement |
Based in New Orleans, Sylvain Solutions has successfully used innovative marketing tools to help promote the successful campaigns of a U.S. Senator, a Governor, two Mayors, a host of other elected officials and several non-partisan ballot initiatives while our Special Events Division concentrates on projects that promote New Orleans' unique culture.

Understanding that no one marketing concept meets the needs of every client, our skilled team of professional have designed focused marketing-plans catered to meet the demands of each individual client, thus assuring the right fit for the target audience.

A firm believer in what we call the "Sesame Street Principle," messages are kept simple; 1, 2, 3 and A, B, C. Following such guidelines; clear, concise, and consistent messaging has proven to increase customers' awareness and participation whether the medium is internet, radio, print, TV, or personal exchanges.
Give your project the advantage of Sylvain Solutions!